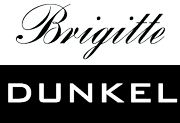 FLOWERS OF ROMANCE SERIES since 2012
Mobile Photography with iPhone, first published on INSTAGRAM.
Selected Works * Prints available on request * Pls, contact me for further information.
Inspired by album/song The Flowers Of Romance | PIL

The Flowers of Romance is the third studio album by Public Image Ltd, released on 10 April 1981 by record label Virgin 
  Listen to the SOUND while watching this photo series  https://www.youtube.com/watch?v=OLMlHe2CslY
FLOWERS OF ROMANCE, 2015/16 (selection)
FLOWERS OF ROMANCE, 2013/14 (selection)
Now in the summer
I could be happy or in distress
Depending on the company
On the veranda
Talk of the future or reminisce
Behind the dialouge
We're in a mess
Whatever I intended
I sent you flowers
You wanted chocolates instead
The flowers of romance
The flowers of romance
I've got binoculars
On top of boxhill
I could be Nero
Fly the eagle
Start all over again
I can't depend on these so-called friends
It's a pity you need to bend
I'll take the furniture
Start all over again.
Songwriters: LEVENE, KEITH/LYDON, JOHN
Flowers Of Romance lyrics © Sony/ATV Music Publishing LLC, Warner/Chappell Music, Inc., BMG RIGHTS MANAGEMENT US, LLC
© Brigitte Dunkel / VG Bild-Kunst, Bonn 2021 / All Rights Reserved