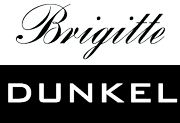 SURFACE & DISPLAY
SURFACE & DISPLAY, 2016  *** Studio views

Site-specific installation developed for SIGHTFENSTER *** In collaboration with JAGLA Ausstellungsraum / Cologne (GER)
Part of ongoing multimedia project POWDER ROOM (since 2012)
In several steps with  exhibitions & presentations BRIGITTE DUNKEL is developing a body of work on a very special kind of theme – to say it with Ru Paul : 'Who says a drag queen has to be male?'  Here,  you have the possiblility to discover some information about the making of the latest part 'SURFACE & DISPLAY', 2016  – PLS enjoy.

Find more under: SURFACE & DISPLAY, 2016_installation views_click
Coming soon: SURFACE & DISPLAY, 2016_works_click

OPEN STUDIO COLOGNE 2016

September 3, 2016 | 4 until 8 p.m.  &   September 4, 2016 | 2 until 6 p.m.
On this occasion BRIGITTE DUNKEL STUDIO has been showing a context presentation  about SURFACE & DISPLAY.
SURFACE & DISPLAY 2016 ***  More studio views
SURFACE & DISPLAY, 2016 ***
Graphical Design

ARTWORK  & CONCEPT  for site-specific installation development at SIGHTFENSTER.

A Cooperation between BRIGITTE DUNKEL STUDIO and H.O. MEDIEN / Cologne (GER).

© Brigitte Dunkel / VG Bild-Kunst Bonn 2018
All Rights Reserved