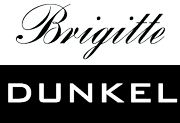 MAKE UP your mind, 2015
MAKE UP your mind (SS)
Temporary, site-specific installation for gallery space *  Lecture Performance * Artist talk & DJ set * Make Up Mock Up Performance
Part of ongoing project POWDER ROOM

Funded by the Cultural Office and the District Council of the City of Cologne-Ehrenfeld
Opening: Oct 29, 2015, 7 pm  |  Oct 30 – Nov 28, 2015
eyegenart / Galerie und Antiquariat Fritz Böhme  | Rothehausstraße 14 | 50823 Köln

INSTALLATION VIEWS  Room I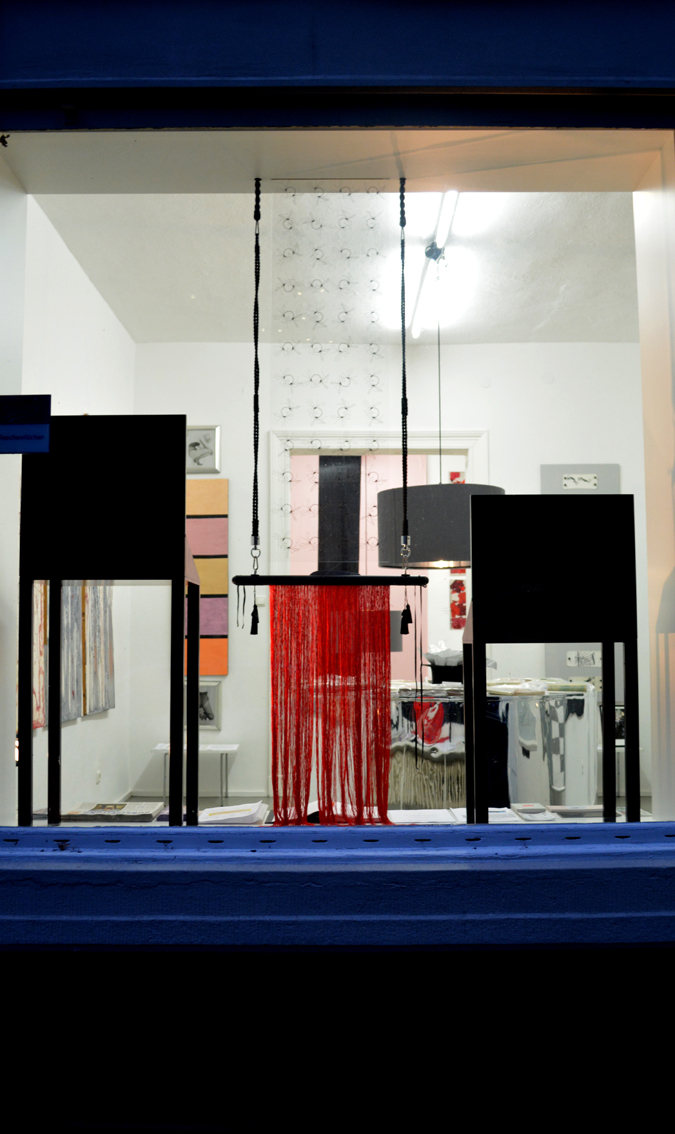 Einführung MAKE UP your mind, 2015 Harald Uhr
Introduction MAKE UP your mind, 2015 Harald Uhr
Pressemitteilung MAKE UP your mind, 2015
Press Release MAKE UP your mind, 2015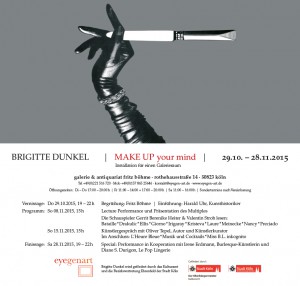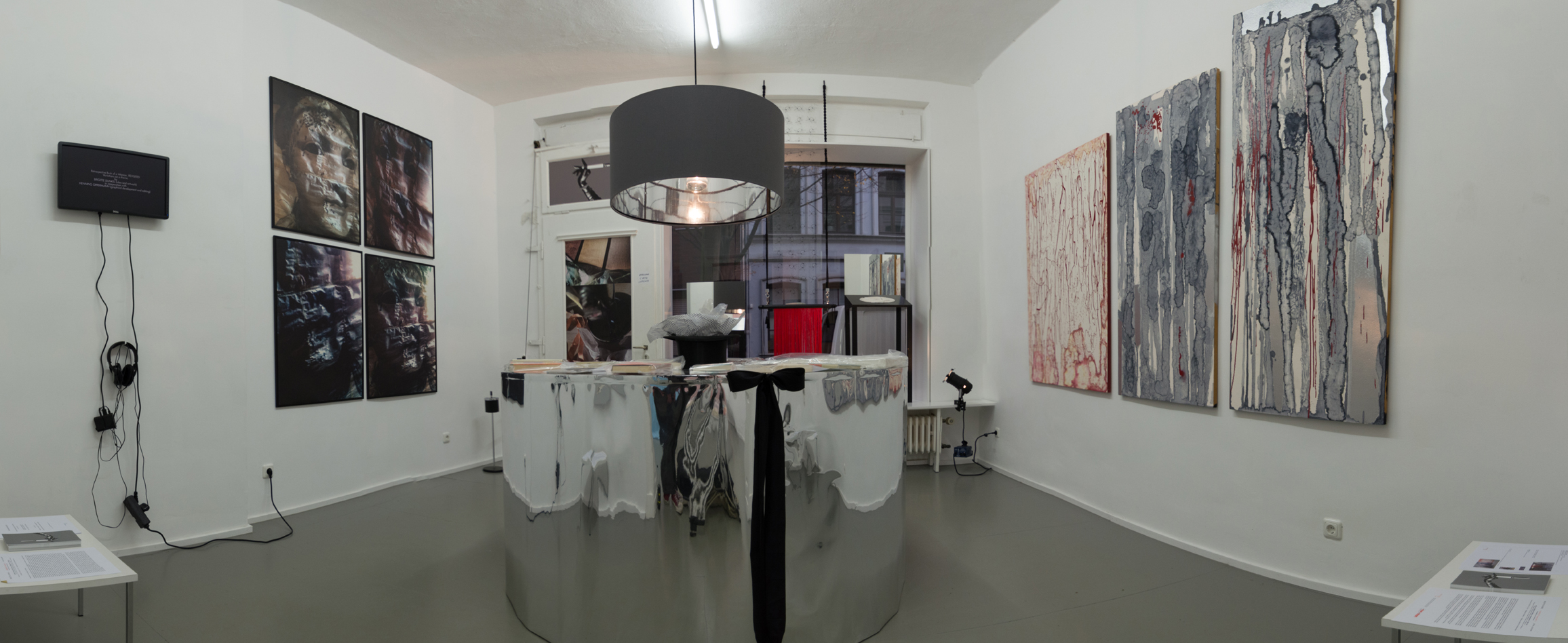 INSTALLATION VIEWS  Room II
EVENTS 
LECTURE PERFORMANCE & MULTIPLE PRESENTATION * ARTIST TALK  &  DJ SET *  PERFORMANCE

LECTURE PERFORMANCE & MULTIPLE PRESENTATION 
Gerrit Berenike Heiter and Valentin Stroh / Performers
 Brigitte Dunkel / Concept *Artwork 
Book selection for readings:
Brett Easton Ellis (Glamorama) * Beatriz Preciado (Pornotopia)
 Slavenka Drakulic (Marble Skin) * Jean Luc Nancy (Corpus) 
Georges Bataille (The obscene works: The Norman Cabinet)
Thomas Meinecke (Lookalikes) *
Laure / Colette Peignot (Writings: Esmeralda)
ARTIST TALK  &  DJ SET
Oliver Tepel / Artist Curator & Author

DJane Miss B.L. incognito / Sound
 MAKE UP MOCK UP PERFORMANCE

Brigitte Dunkel 
/ Concept and Artwork
Performers:
Irene Erdmann / Burlesque Artist
Susanne Wörle-Jiritano / Make-Up Artist
Le Pop Lingerie / Lingérie
Photography 
Installation views:  Brigitte Dunkel & Henning Oppermann

Lecture Performance: Petra Heyman, B.D.
Artist Talk: Betti Latak, Judith Markus, B.D.

Make Up Mock Up Performance: Ute Behrend, B.D.

© Brigitte Dunkel / VG Bild-Kunst Bonn, 2018
& the photographers and authors
All Rights Reserved