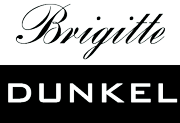 THE SCARECROW / 2020
< Project POWDER ROOM The Scarecrow  < Studio THE SCARECROW
THE SCARECROW 2020
Site-specific mixed media installation  I  Part of ongoing project POWDER ROOM (since 2012)
Solo project
for outdoor group exhibition KUNST AM RAND 2020
Curated by Jochen Königer
Location for the SCARECROW: Garden of  Parish Office/St. Josef & St. Marien I  Kristiansandstraße 70   I   48159 Münster
On view: June 7 – September 27, 2020
CREDITS
Sponsored by GERRIETS GmbH/Germany
LINKS & PDF
THE SCARECROW introduction by Jochen Königer
THE SCARECROW information kap8 Münster
THE SCARECROW Kunst am Rand 2020 PDF
INSTALLATION VIEWS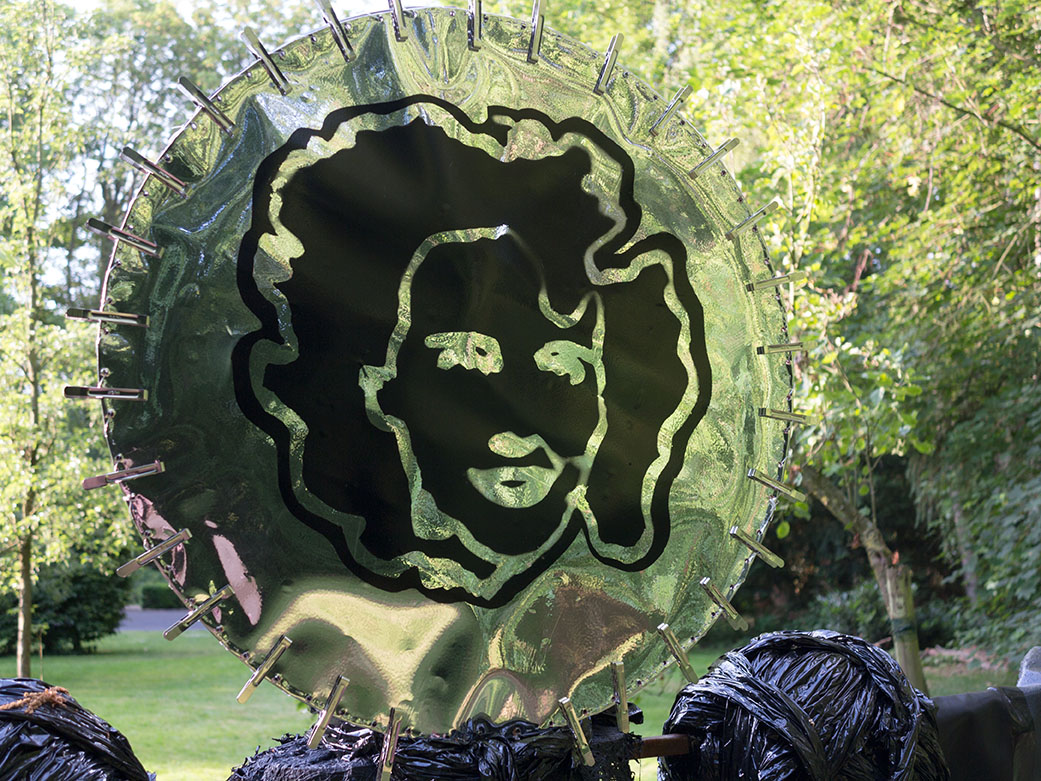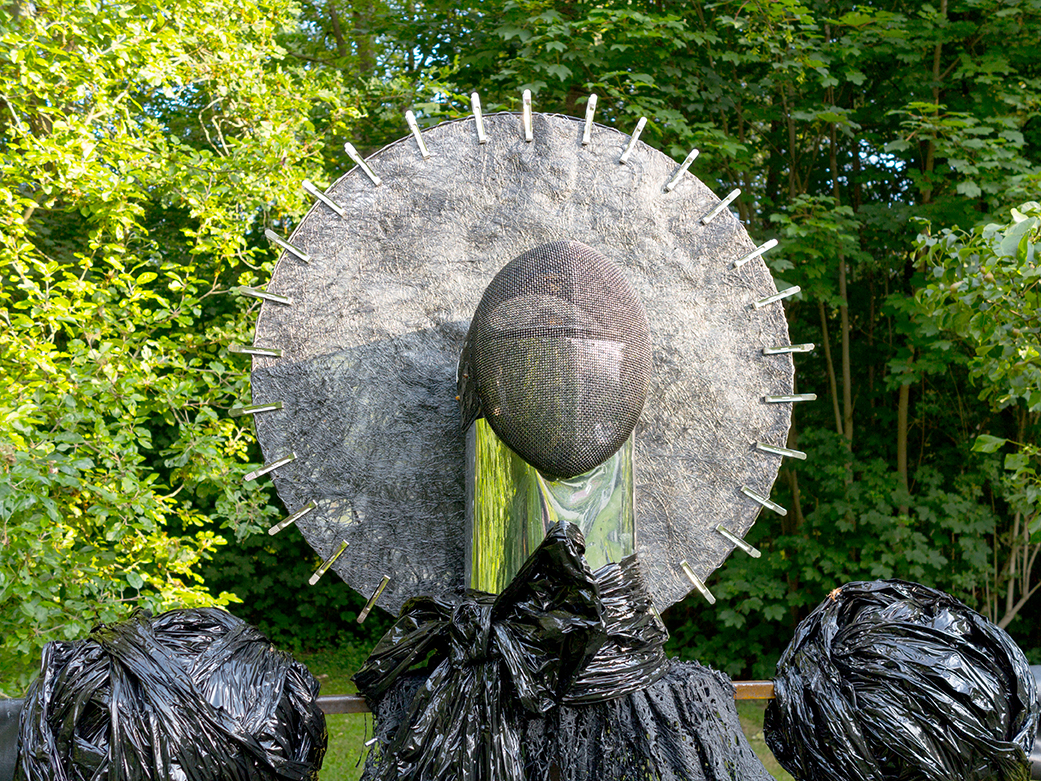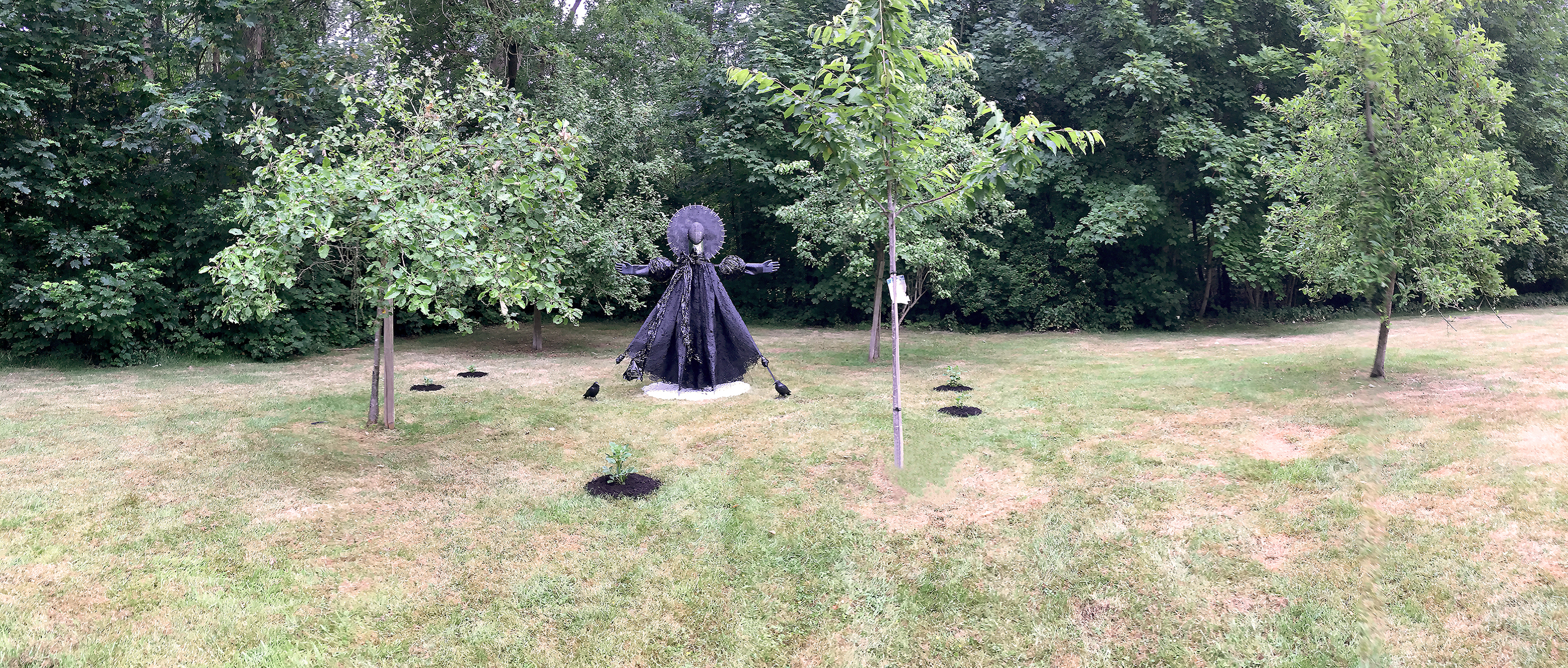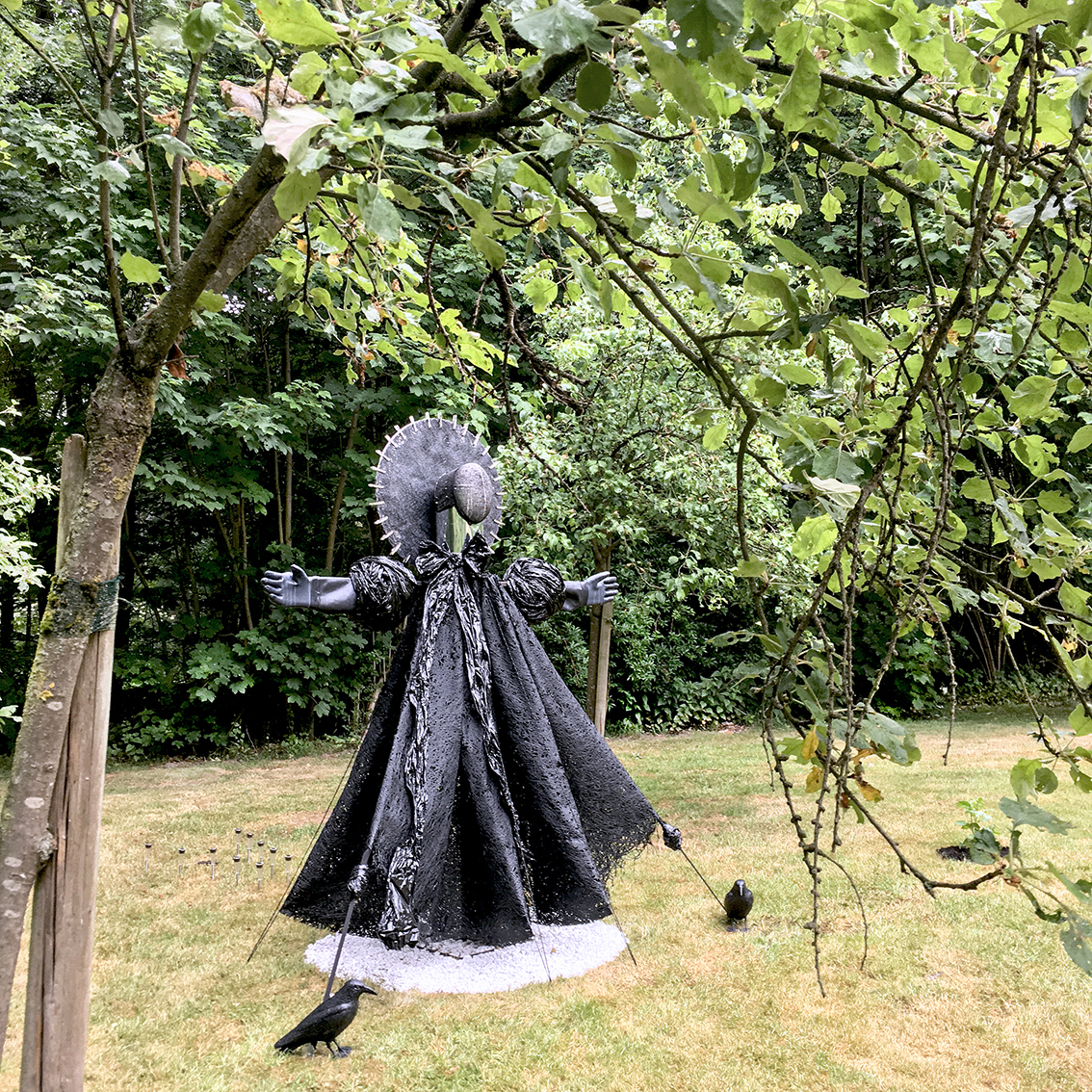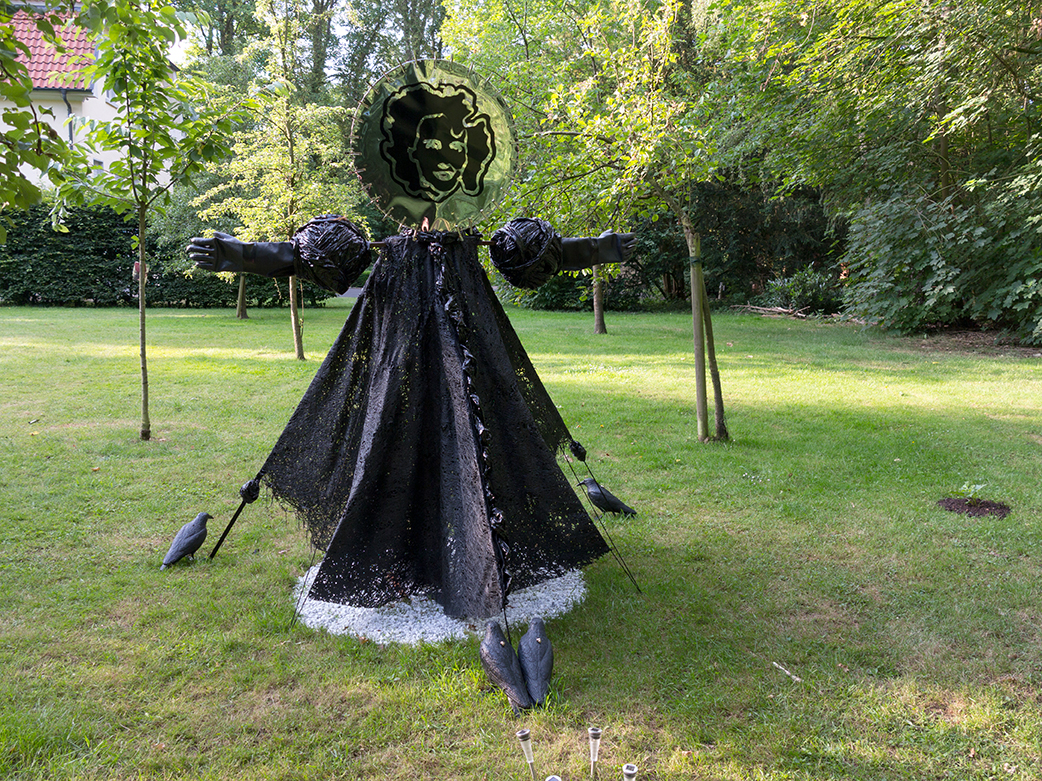 THE SCARECROW, 2020
Mixed media installation, dimensions variable
Square steel profiles, welding wire, metal rings, metal angles, metal clips, tent pegs, tent tensioning, storm protection, Contra H fabric,
velcro tape, stretch film, mirror film, spray paint, protective gloves, fencing mask, plastic raven, dahlia plants, solar lights, pebbles. 
Deviating from the functionality and purpose of the object itself ideas and contents connect with the term 'scarecrow'
which articulate aspects of being exposed, of being frightened up to the creepy.This potential is decisive for the installation.
THE SCARECROW – it is a sight trap, adapting the construction  of real scarecrows to model an artificial appearance: 
starting from the here and now, it would like to abduct the viewer into another world.
DETAIL VIEWS 
THE SCARECROW is connected with B.D. *** MEMORIAL for *** E.S., 2020 LINK 
Photo credit: Rudolf Gier-Seibert, Stephanie Wensing
© Brigitte Dunkel / VG Bild-Kunst, Bonn 2023
All Rights Reserved