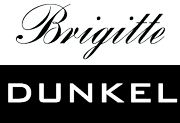 WHAT'S ON 2020
VERY HAPPY!
The jury has selected my artwork »METAL ME« as one of the winning pieces. 
RECLAIM AWARD Exhibition June 16 till 25, 2020
40 billboards in public space Cologne (DE)
LOCATION for my work : Vogelsanger Strasse 203, 50825 Cologne (DE)
RECLAIM AWARD winners 2020 click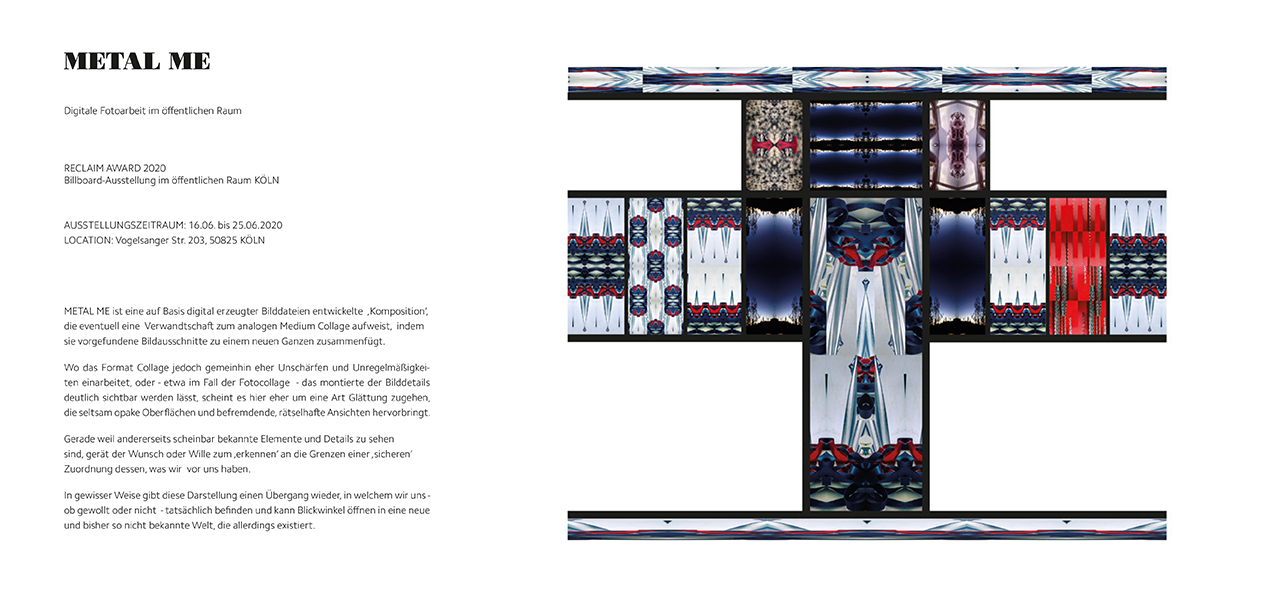 KUNST AM RAND 2020
Outdoor exhibition project by more than 45 international artists I curated by JOCHEN KOENIGER
THE SCARECROW  *** Site specific mixed media installation
June 7 till September 27, 2020
Location for THE SCARECROW:
Garden of  Parish Office/ St. Josef & St. Marien I  Kristiansandstraße 70   I   48159 Münster-Kinderhaus
The installation is sponsered by GERRIETS GmbH/Germany.
THE SCARECROW Introduction by Jochen Koeniger click
KUNST AM RAND 2020 kap8 Münster click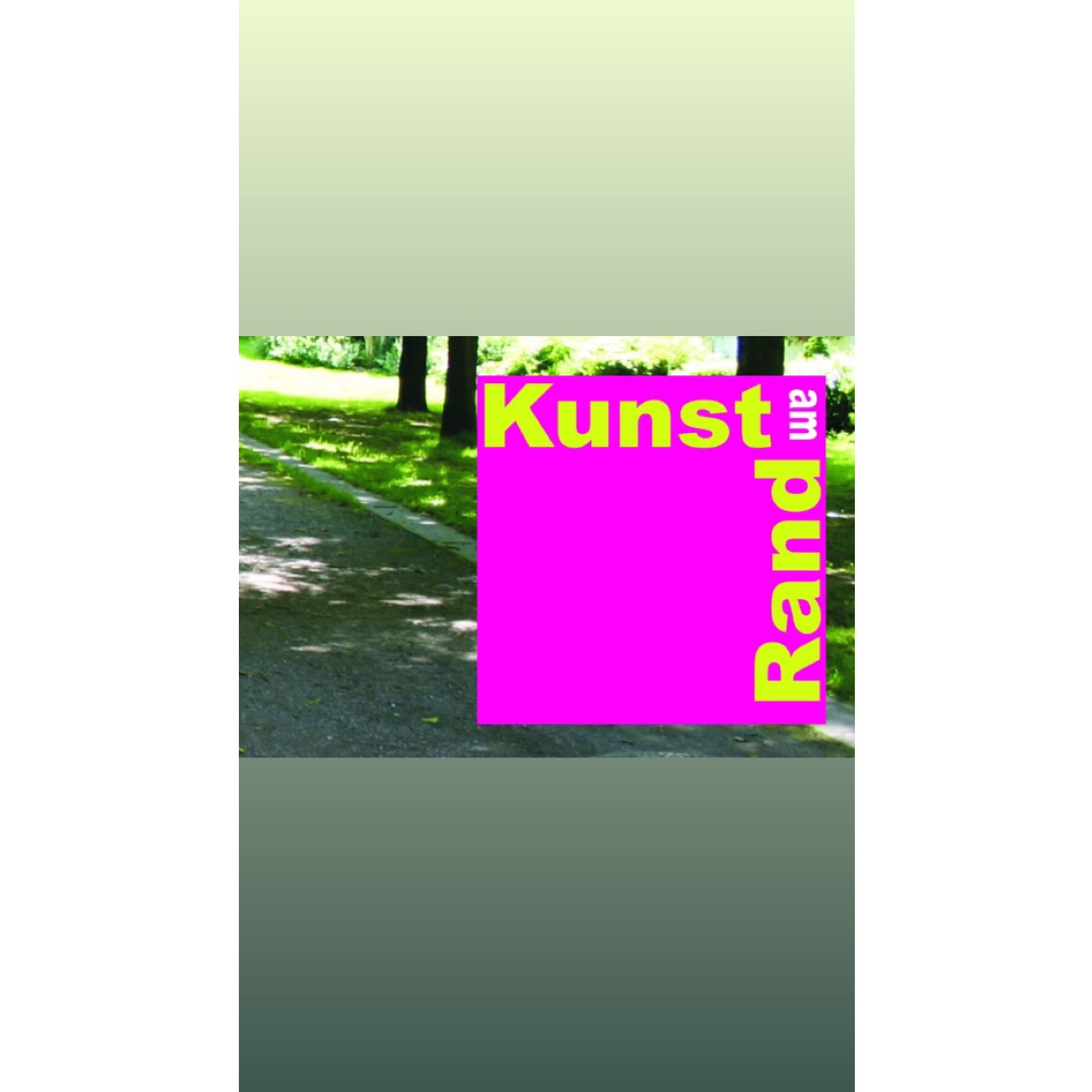 Kunst am Rand 2020 invitation click        Kunst am Rand 2020 locations click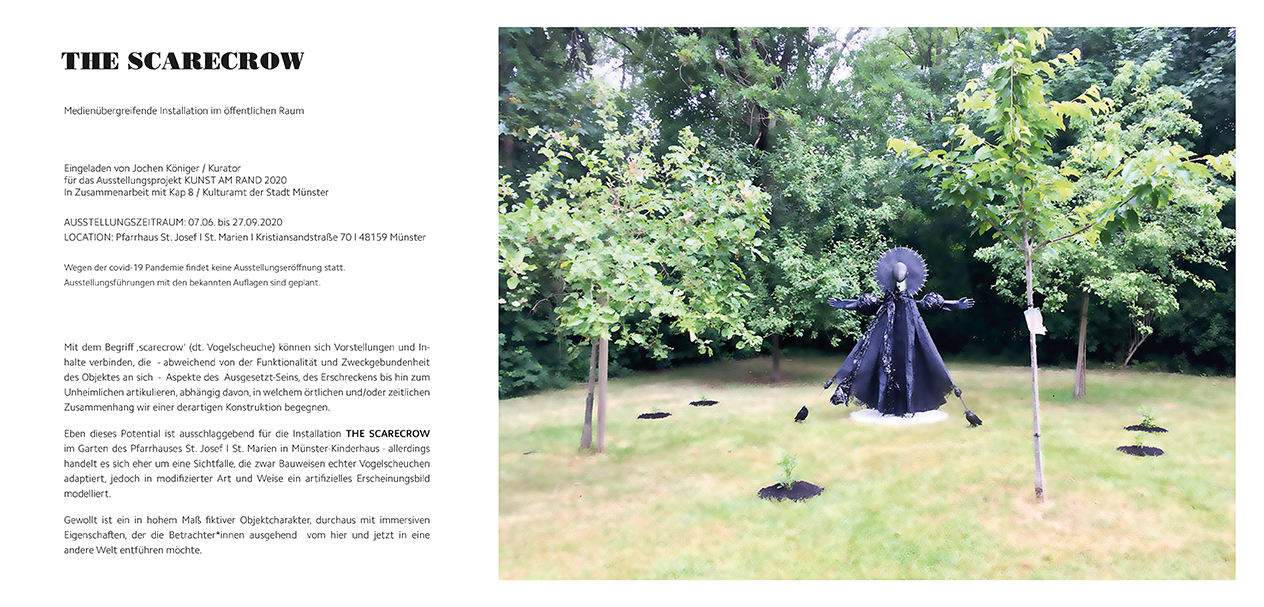 The installation THE SCARECROW is connected with  B.D. *** MEMORIAL for *** E.S. I Solo exhibition in collaboration with artothek – Raum für junge Kunst, Cologne Sept 2 till Oct 17, 2020
LRRH_Contribution 
Non-profit project by 57 international artists –
the complete revenue will be donated to artists / art organizations by the end of the year.
THE F-SKETCH HANDKERCHIEF  ***  Digital photowork (C-Print on cotton)
The exhibition is hosted by ZERO FOLD
May 22 till 29, 2020
On view: 57 handkerchiefs of all participating artists
ZERO FOLD  I  Albertusstrasse 4  I  50667 Köln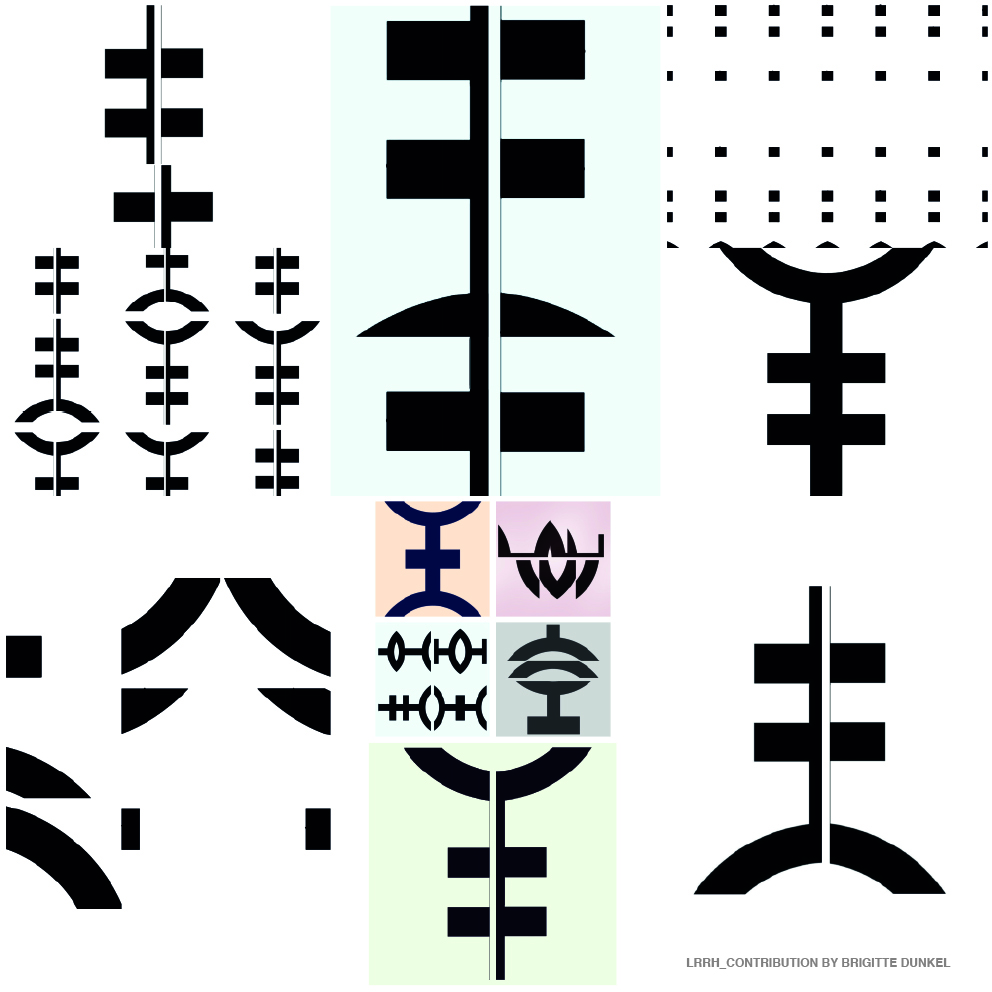 LRRH_ Contribution by BRIGITTE DUNKEL     The F-Sketch Handkerchief, 2020 
Digital photo work, c-print on cotton 35 cm x 35 cm / 14 inch x 14 Inch
EDITION 3 + 1 AP  I DATE 2020. May. 18
© Brigitte Dunkel / VG Bild-Kunst, Bonn 2020
All Rights Reserved